Betere schaalbaarheid, eenvoudiger beheer en een solide beveiliging: volkomen logisch bij je primaire data, maar vaak nog niet op orde bij 'secundaire' data-opslag. Terwijl het hier toch gaat om de overgrote meerderheid van alle opgeslagen gegevens. Het toepassen van een overkoepelend dataplatform en inzet van technologie zoals AI-gebaseerde analyse-tools, kan van zowel primaire als secundaire data een solide en kosteneffectieve bron van inzichten maken, meent Paul de Goede van Cohesity. "Er zit een enorm waardeverschil tussen je data alleen wegschrijven en er actief gebruik van te maken."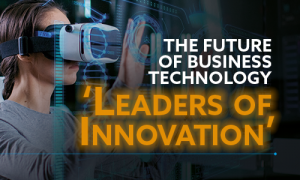 Multi-cloud data management specialist Cohesity biedt software die datamanagement belooft te transformeren, zoals Data Management as a Service. Het multicloud-dataplatform Cohesity Helios stelt organisaties onder meer in staat om eenvoudig hun gegevens te beheren, de risico's van ransomware-aanvallen te verkleinen, infrastructuursilo's te elimineren en massale datafragmentatie op te lossen.
Als je naar de toekomst van de datamanagementmarkt kijkt, moet je ook het verleden kennen, weet Paul de Goede, Channel Development Manager Cohesity, uit zijn lange ervaring in de IT-sector. Kijk je naar dat verleden, dan zie je dat er in elke IT-markt in eerste instantie vooral point-oplossingen voor specifieke problemen werden ontwikkeld. Voorbeelden zijn de markten voor security en datacenter-infrastructuur.
Het gevolg van die losse oplossingen: organisaties hadden (en hebben deels nog) te maken met een vaak complexe, gefragmenteerde ICT-omgeving. In bovengenoemde twee markten heeft een consolidatieslag plaatsgevonden, waarbij een platformgedachte het gebruik van losse oplossingen geleidelijk vervangt. Voordelen zijn onder andere beter beheer van IT – en dus minder kosten – meer schaalbaalbaarheid en veel meer mogelijkheden om IT de business te laten ondersteunen.
Voortborduren op bestaande concepten
De Goede: "Dezelfde ontwikkeling zie je nu in de markt voor backup en storage, waar tot voor kort vooral werd doorgeborduurd op bestaande concepten. Er werden wel nieuwe technologieën ontwikkeld voor primary en secundary storage. Maar meer gemak, veiligheid en kostenefficiency bleef beperkt. In ieder geval op het gebied van secondary storage. Dat omvat echter wel 80 procent van alle data van organisaties."
Voor primary storage zijn er allemaal SLA's, het moet goed beheerd en snel toegankelijk zijn en er zijn steeds meer overkoepelende managementplatforms beschikbaar, schetst De Goede. Als er iets misgaat – door een hack of een brand in het datacentrum waar je primary data staat – dan zijn er al goede oplossingen voor disaster recovery beschikbaar om zo snel mogelijk weer toegang tot die data te hebben.
Veel fragmentatie, weinig innovatie
Op het gebied van secondary storage bestaat echter veel fragmentatie en weinig innovatie. Er komen wel nieuwe, maar geen vernieuwende producten. "We krijgen steeds vaker vragen van klanten of het niet slimmer, handiger kan: centraal management van elk soort data in elke toepassing, ongeacht waar die zich bevindt. Zelf maak ik me ook zorgen over compliance – hoe en waar wordt mijn data weggeschreven – en cyberdreigingen in dit gefragmenteerde landschap. Je moet niet alleen je eigen data beschermen, maar ook je klanten en je werknemers. Bovendien is ook secondary data waardevoller dan je denkt. Dan is het een groot verschil of je daar na een hack of ander probleem na een paar uur of na twee maanden weer toegang tot hebt."
Een grote uitdaging is ook dat data vaak verdeeld staat over veel oplossingen. On premise, in een publieke cloud-oplossing, in een hybride cloud-dienst. "Die doen het allemaal vaak wel goed, maar op hun segment. Ga er maar eens aanstaan om dat gefragmenteerde landschap te beheren. En dan heb ik het nog niet over duplicatie van data. Zeker als je gebruik maakt van cloud, vaak toch duurder dan on premise, kan het daarbij gaan om behoorlijke onnodige kosten."
Meer mogelijk door consolidatie
Een back-up maken van data is een soort brandverzekering. Door die data op een overzichtelijke wijze te consolideren, kun je er echter veel meer mee doen. Cohesity-oprichter Mohid heeft met dit in het achterhoofd bij Nutanix- en Google een file-systeem ontwikkeld dat hij mee mocht nemen en waarvan de vierde generatie nu een basis vormt onder het Cohesity Helios multicloud-dataplatform.
Het doel is om organisaties de tools te bieden om hun gefragmenteerde data-omgeving eenvoudiger in te richten, te beheren en toegankelijk te maken. "Het moet dan niet uitmaken waar de data staat, het maakt het makkelijker om die data te consolideren en via één user interface goed over- en inzicht te hebben. Zo zie je bijvoorbeeld waar data gedupliceerd is, wat alleen al tot een flinke kostenbesparing kan leiden."
Van back-up naar databeheer
Hoewel Cohesity begon met een focus op back-up, is het steeds meer een aanbieder van volledig datamanagement geworden. Zo'n twee derde van de klanten zet het platform inmiddels hiervoor in, vertelt De Goede: "Backup en disaster recovery blijven belangrijke elementen. Maar organisaties krijgen in deze digitaliserende wereld steeds meer behoefte aan het halen van informatie en inzichten uit al die opgeslagen data."
Dat betekent dat je ook moet werken aan een goede, snelle toegankelijkheid én interoperabiliteit, stelt de channel development manager. "Je kunt als aanbieder niet alles leveren. Dat betekent dat een platform zo gebouwd moet worden dat toepassingen van derden voor bijvoorbeeld dev-testen of analytics er probleemloos mee moeten kunnen samenwerken. Bovendien hoef je daarvoor je primary data niet meer in te zetten."
Uiteindelijk kun je zo je data op veel meer manieren inzetten, zodat opslag en beheer ervan geld gaat opleveren. "Dat kan op veel manieren. Een klein voorbeeld: wanneer er veel data op bepaalde plaatsen wordt opgevraagd en dat wijkt af van gebruikelijke trends, kan er sprake zijn van een hack. Het inbouwen van kunstmatige intelligentie kan dit geautomatiseerd opmerken en voorkomen dat een hack verder komt. Maar ook de wijze van opslag – zo werkt onze architectuur met blocks en pointers in plaats van files – kan beveiligingsproblemen voorkomen. Zo zijn files hackable, terwijl blocks en pointers dat niet zijn."
Beperkt bewustzijn
Hoewel steeds meer dataverantwoordelijken zoals CISO's zoeken naar opties voor dergelijk overkoepelend databeheer, is dit bewustzijn nog lang niet overal aanwezig. Niet als het gaat om de voordelen van meer een veelzijdig gebruik van de data, maar ook niet om het meer basale voordeel van kostenefficiency door minder duplicatie en gefragmenteerd datamanagement.
"In sommige gevallen kan de TCO met 50 tot 70 procent dalen. Dus zelfs al wil je niet méér doen met je data, dan nog is overkoepelend beheer nuttig. Uit het oogpunt van de kosten, maar ook omdat nieuwe regulering zoals de AVG/GDPR goede compliance veel belangrijker maken. Als je niet weet waar je data staat, dan is het lastig om compliant te zijn. Ik denk dat deze elementen nog onvoldoende aandacht hebben gekregen."
Bovendien, stelt De Goede, zijn technologieën zoals AI ook inzetbaar voor (kosten)efficiency. "Denk aan het goed voorspellen op basis van eerdere back-up trends of je over bijvoorbeeld een maand extra opslagcapaciteit nodig hebt en wat de meest efficiënte vorm hiervoor is: on premise, een cloud-omgeving."
Aandacht voor distributiemodel
Voor veel bedrijven, met name midmarket en mkb, klinkt datamanagement en 'overkoepelende' platformen vaak nog als duur en lastig. Cloud-diensten kunnen ook hier een alternatief bieden als het gaat om ontzorging en gemak. Reden voor Cohesity om enkele maanden terug in de VS een pilot te starten met 'datamanagement as a service'.
"Dat kan ook voor Nederlandse organisaties een oplossing zijn. We hebben hier al een service provider die op basis van ons platform 'backup as a service' aanbiedt en daar succesvol mee is. Daaruit blijkt ook dat je je niet alleen moet richten op de oplossing of het platform, maar ook de vorm en het kostenmodel waarin je het aanbiedt aan organisaties. As a service is niet het enige model, maar het zal de komende jaren wel steeds belangrijker worden."