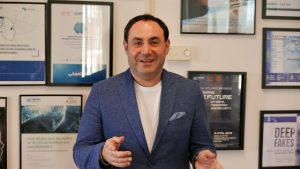 Future of Business Technology: "Werk samen tegen crimineel gebruik van AI "
AI en robotics hebben ingrijpende gevolgen voor de maatschappij. In positieve, maar ook negatieve zin, omdat ook criminelen AI hebben ontdekt. Daarom is in Den Haag het United Nations Interregional Crime and Justice Research Institute (UNICRI) gevestigd, waar strategieën worden bedacht en gedeeld met regeringen om crimineel gebruik van AI tegen te gaan, en AI in te zetten voor het bestrijden van criminaliteit.
Kopieer en plak deze URL in je WordPress site om in te sluiten
Kopieer en plak deze code in je site om in te sluiten.